The past month has pretty much looked like this:
Grey, cold and windy. It's nice to have an almost 4-year old around to see the positives in every situation:)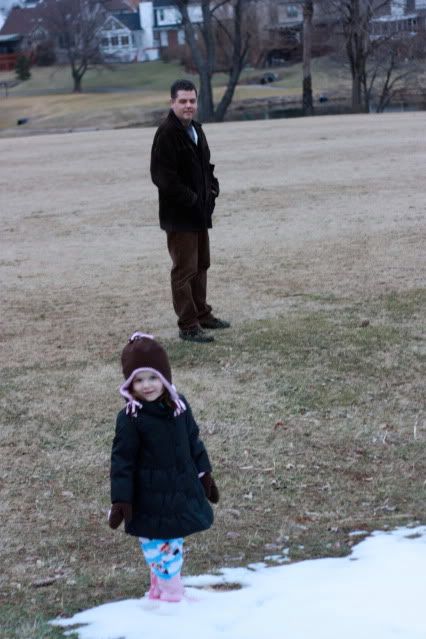 School was out for conferences yesterday, so we did what we used to do every Friday...watch Gaga play tennis. Miss Susan's nursery was a hoppin' place.
See the baby? There were 2! 10 month old twins!
Everyone was busy & I got a good dose of "baby time." They were fun to hold and snuggle and even more fun to walk away from.
The sun was out in the afternoon and 50 degrees feels like 80, so Dev headed outside. We were out of sand, so I gave her this very enriching activity she called, "Paint water."
Yep. It's pretty much putting paint in water and then getting it all over yourself. Also, it's getting upset because your favorite Spongebob shirt has to go in the wash.
It's hard to top "paint water," but pizza making is always a favorite activity of Dev's.
See?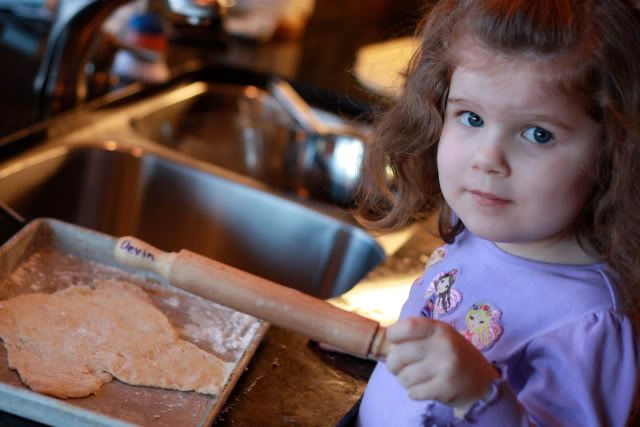 It's, "Texas Pizza." (I thought it was pretty cool she knew the basic shape of Texas from her US puzzle)
Now, for my BIG project.
Between the community garden and my recently completely ripped out front garden, I'm going to need a lot of plants. I plan on dividing some of my old Perennials, but I think (after 10 years) some of the plants are past their prime.
So, starting plants from seed is my new obsession.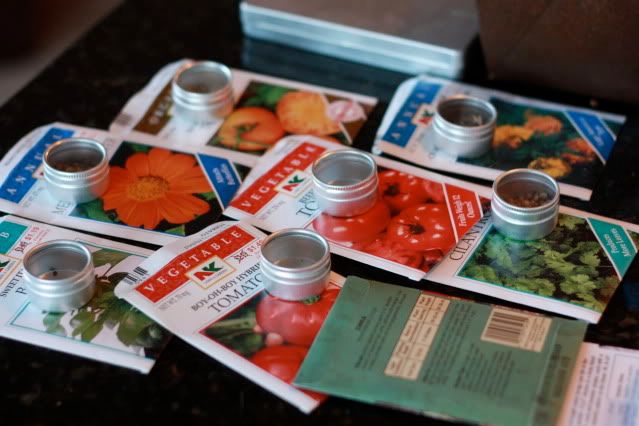 After quite a bit of research on line and speaking with a local indoor grow shop, I decided on this set up.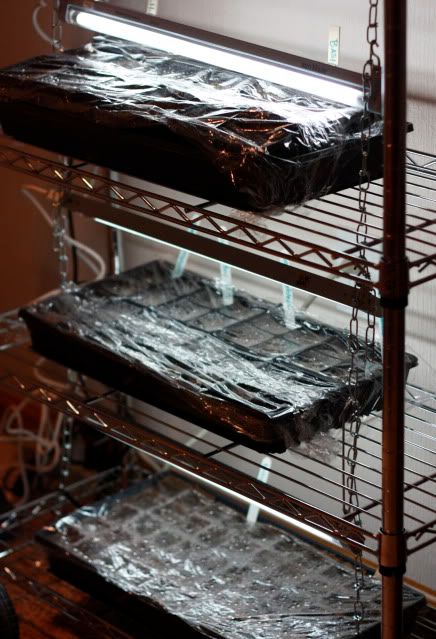 The shelving came from Home Depot, $57.00 for a 4 shelf stand.
The grow lights are hanging from "S" hooks and chains and there are seed warming mats underneath the trays.
So, far I'm trying to start:
-Basil
-Cilantro
-Marigolds
-Pansies
-Tomatoes
Overall, it was about a $200.00 investment. Which seems like a lot, until I remember how fast Perennials and flats of Annuals add up.
This is hard part...waiting for those seeds to germinate. I keep wondering if it's warm enough, if they're wet enough or too wet maybe. Plus, they all have different germination rates.
::Fingers crossed::