The last class of each Gymnastics session is, "Fun Day." They get to do their favorite activities and they don't really work on skills. (Which I would be fine with every session, actually)
Dev's favorite of the day...the rings. Fun Day included a BIG drop!
Backing up to get speed:
Take off:
The teacher (Katherine) had to hold her the first few times, so she could get the timing of when to let go.
Eventually, she caught on.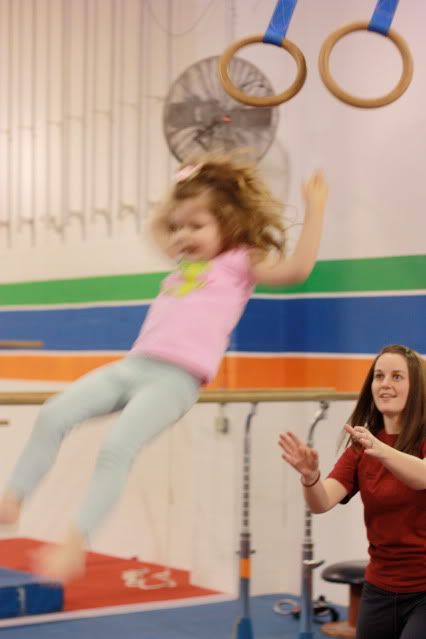 Flashbacks of gym class anyone?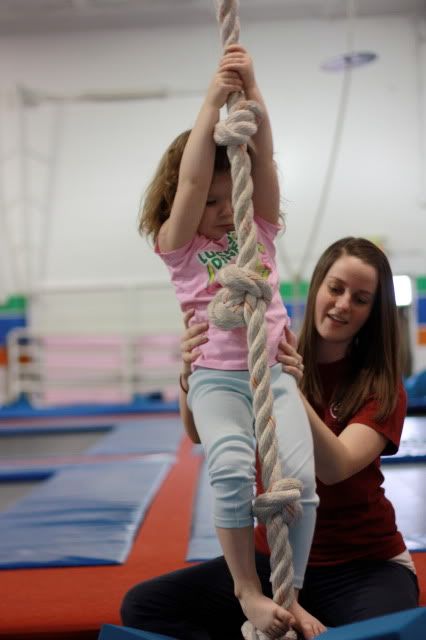 So silly:)
We're just loving every minute with Dev right now. As we close in on 4 years old, we're in a
good
season. I can't recall the last temper tantrum (from either of us) and she's a doll most of the time. Trips to the grocery store are a blast, as she takes charge of the list & coupons. She'll ask me if something is, "too expensive?"