Since about 4 seconds after she was born, Dev has loved a routine. To this day, she has a mental checklist of each animal in her bed (there are 20+) and she'll notice if one is missing. Lately, we haven't been able to keep her little schedule...so the wubzy has been a bit off.
We've had separation issues pop up again and increased tearfulness at preschool. She's also started describing some of her dreams, a few which have been scary.
Thankfully, she reported dreaming of, "water slides" last night.
The cold weather makes me SO thankful for her gymnastics class. It's less than a mile from our house and she really loves it.
The trampoline is by far, her favorite exercise.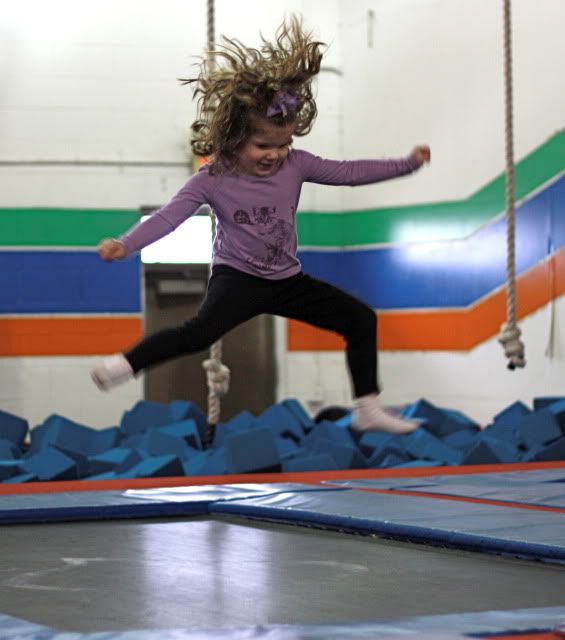 This morning was Donuts With Dads at preschool. I went along as the photographer, knowing Matt had to leave after a few minutes for an important appt.
I snapped a few gems this morning...but I don't have permission to share on the blog.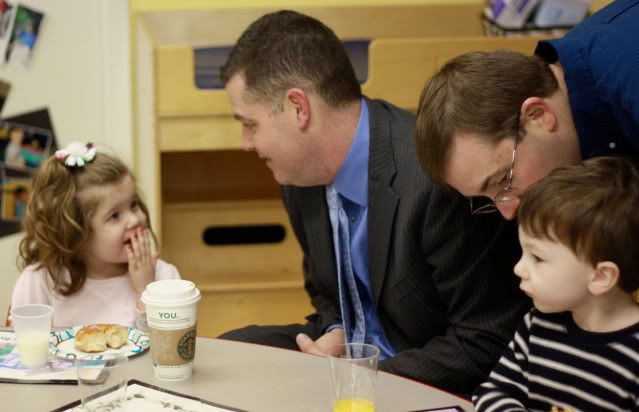 As usual, Dada leaving was tough. Miss Irene's an expert and had Dev "help" her get more doughnuts. (Chocolate covered Krispy Kremes!!)