Garden Week 5. Things look great, except for the Green Beans.
Zinnia from seed, Marigolds from Plant Kingdom.
The Zinnia are a "Giant" variety.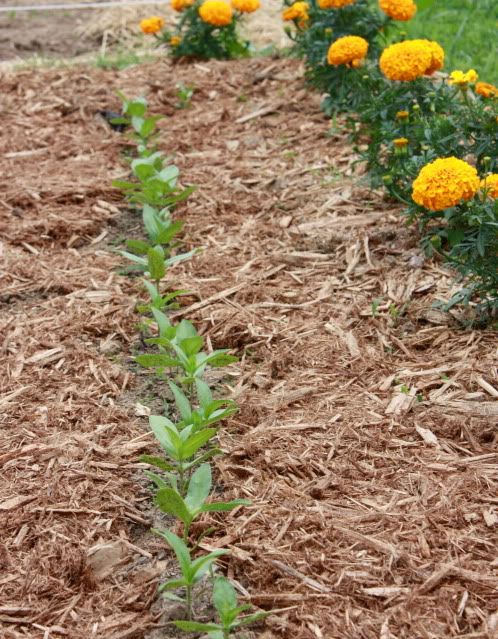 Cabbage.
Bean Beatles eating my poor Green Beans to death.
We can't use Sevin, although I think some folks are. It's not allowed in the garden, so I bought an Organic alternative and will hope for the best. I think other people in the garden are using it, but whatever.
The warm and humid weather was perfect for busting out the pool. Devin LOVES playing in the pool, way more than last year. She's thoroughly entertained for HOURS...just like the box said!
Even though, this pool would not hold air and we're returning.