This amazing new trail is about a mile from our house.
The money in this part of town (Anchorage) allows things like this to get done in one summer. The first part of the path is all brick.
This week brings my absolute favorite weather of the year. It's Fall, but 70+ degrees.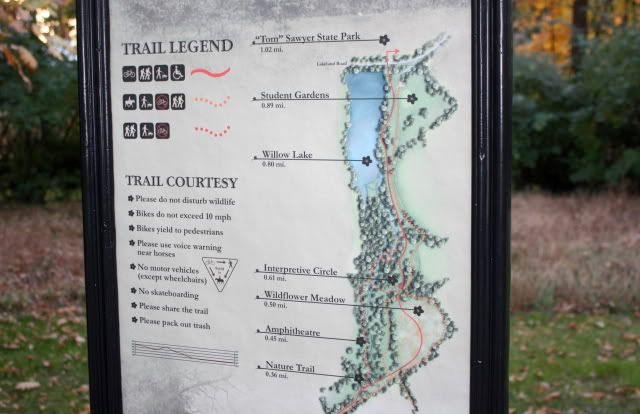 Dev and I chose the "non" fitness trail.