Although not actually 6 years old until next week, our Pony Party was last weekend. Therefore, we had the week of Spring Break to make silly, fun things like these below. Thank you Pinterest!
I helped with the hot glue gun, but Dev did most of the rest. We took each step one day at a time, until the bags were ready for the party.
This year, we decided to bake our own cakes for the big Birthday. Dev's pretty picky about her icing...she detests the store bought, "fake tasting" icing. So, we made several batches of buttercream frosting and tested for which ones we liked the best.
There was a horse head Wilton pan on Amazon and had to get it. I also purchased their beginning cake decorating kit, which actually helped a lot. We did a "practice" cake for Easter, so I felt ready. Baking 2 cakes from scratch, making all that icing, dying the icing with food coloring and actually piping it all on, gives me whole new appreciation for professional bakers. It's a TON of work that takes precision and concentration. By the end of baking and frosting 2 cakes, I was ready to sit still and stare for about 3 hours.
This cake was chocolate, but I stuck with the vanilla frosting. Mainly because I was too lazy to try and make a good chocolate icing.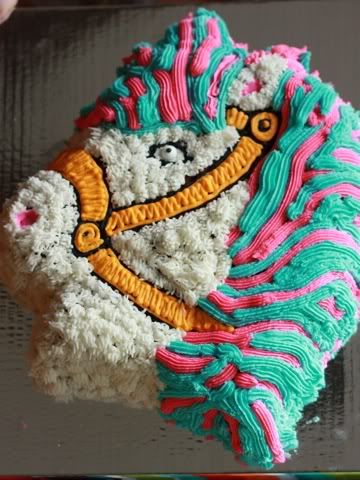 At the party itself, I didn't take too many pictures. The lighting in the stables is tough for pictures & obviously there's no flash photography allowed. But, the kids had a blast riding the ponies and getting a chance to jump in hay and run around.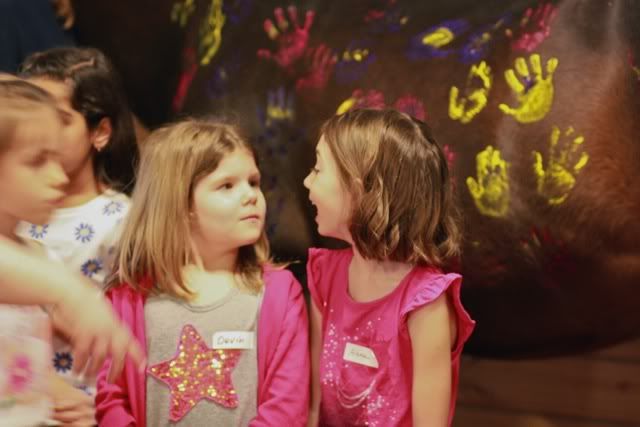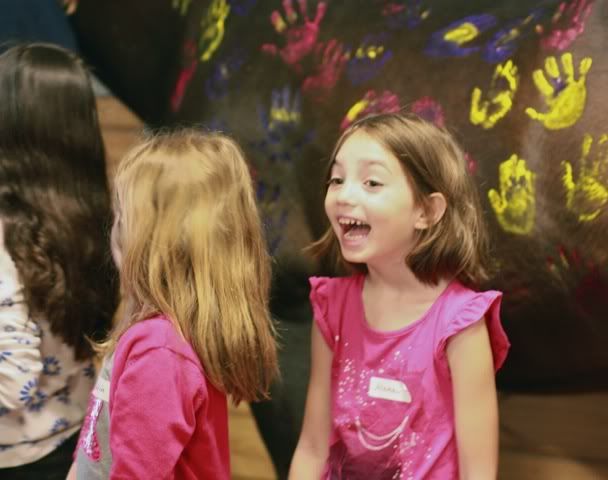 Happy (almost) Birthday!