This is a picture heavy post, as I learn to use my Christmas present: A new telephoto lens for my Canon!!! Come to find out, Matt really does listen:)
We were looking for any way to get out the pre-Xmas excitement, so Matt started cutting down our overgrown Burning Bushes. It was a chilly day and Devin's eyes were watering. She discovered that her swimming goggles are excellent for cold, windy days.
The big morning finally arrived & she was thrilled with her doll. It was the only thing she asked for from Santa & her favorite part is dressing alike.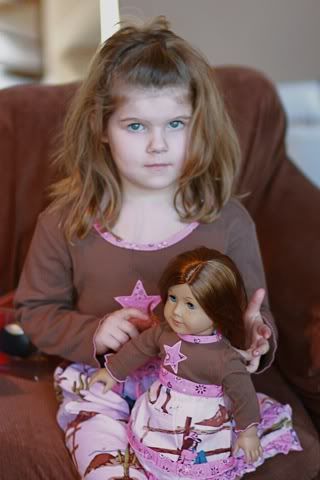 The tennis never stops around here...we've been playing nearly everyday. I was testing my new lens by watching Devin run around the court. The lens is great, but best used outdoors for super-sharp pictures of action.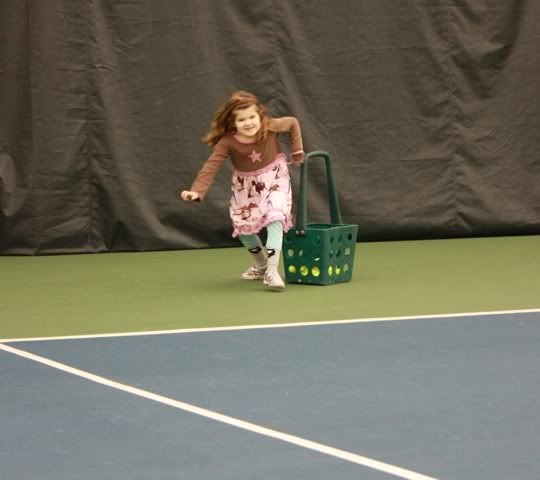 We made the trip to Papa and Grandma's over the break & had a great time! Devin was more than happy to get a second Christmas. As you can see, I've been washing the cowgirl dress everyday. She received a few of Grandma's keepsakes: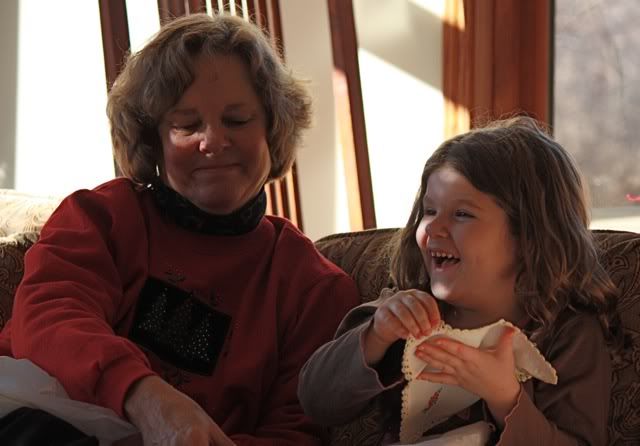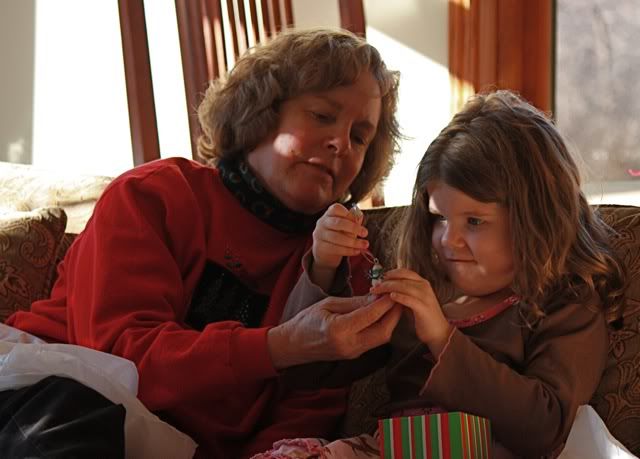 But, best of all she opened 2 more (handmade) matching outfits. She's already wearing the dress in this picture and this skirt has a matching doll skirt. Now, we have a 3-day rotation of matching doll outfits!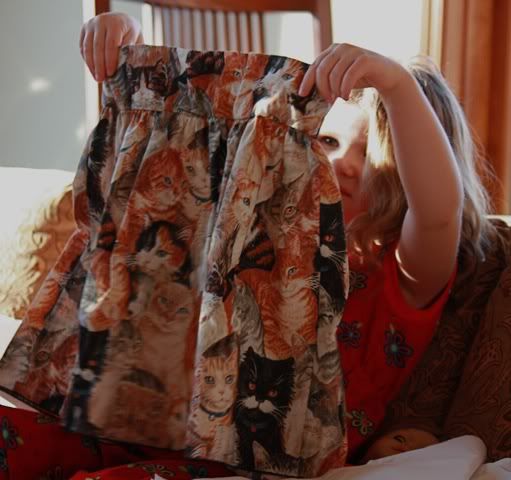 The long drive home from Illinois went fast and we didn't (for once) get stuck in bridge traffic. After sitting for so long, we decided to take a walk at the park. There are some awesome nature trails less than a mile from home & Devin's big enough now to handle the rugged terrain. With the sun out, the day felt perfect and we ended up walking over 3 miles!