Except when it is!! Today was Kentucky State Fair day!
(Devin chose this interesting rainbow unicorn on our way out)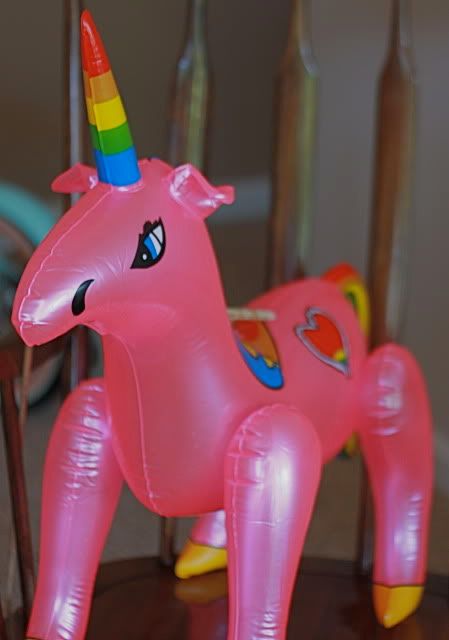 Renting this wagon was a bargain at any price. We had a lot of ground to cover. Notice her pale skin, earlier this morning.
At the KSF, you can see many (many) things you might not see anywhere else on the planet.
And, certainly not all in one place.
Notice it's getting hotter....
By the time our $25.00 in tickets was exhausted...so was Dev. The sun felt like it was baking us, even with sunscreen. Little miss bow, wouldn't hear of a hat:(
We beat the heat on our way out with the Make Your Own Slush booth. She chose Lime/Orange. Matt added grape to ours. Very yummy, not too sweet.