Yesterday was Dev's 1st day back to preschool. She was excited and happy....quite a change from the past. School is Tuesday-Friday 8:45-12 noon. I'm still trying to wrap my brain around having her gone so much.
Her class has 10 kids and she knows 5 of them from last year.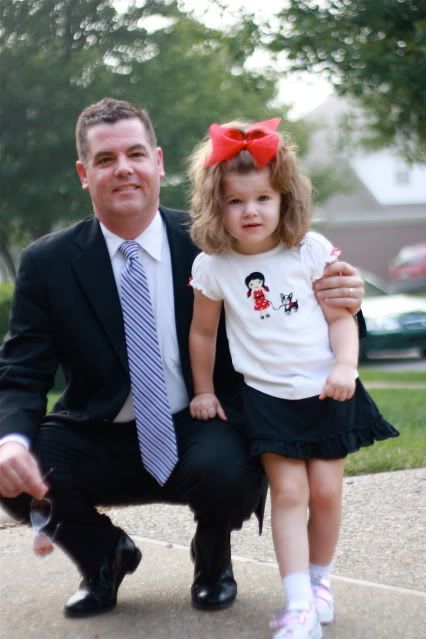 It's Miss Karen (her new teacher)!
The only issue was her sleeping last night. After bath time, she fell asleep in about 30 seconds and slept soundly until 4:15 am. She said she had a bad dream and has been up ever since.
It's going to be a looooooong day.