It was quite a day. Devin's 1st real Birthday party, with friends coming from preschool. She was really,
really
excited!
She's been wearing her crown from preschool everywhere & is showing off her Barbie Mermaid costume from Miss Jane.
What kind of party would it be without some face painting?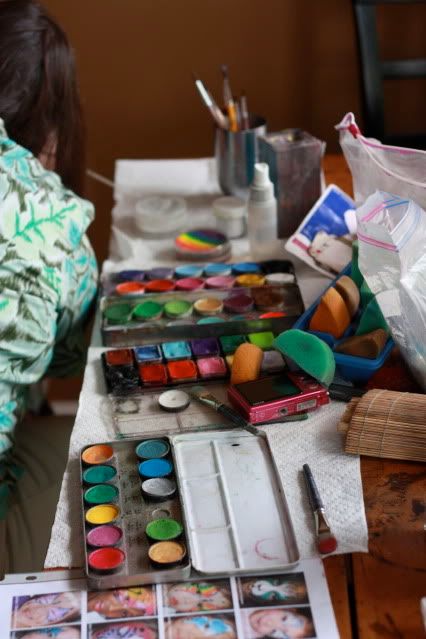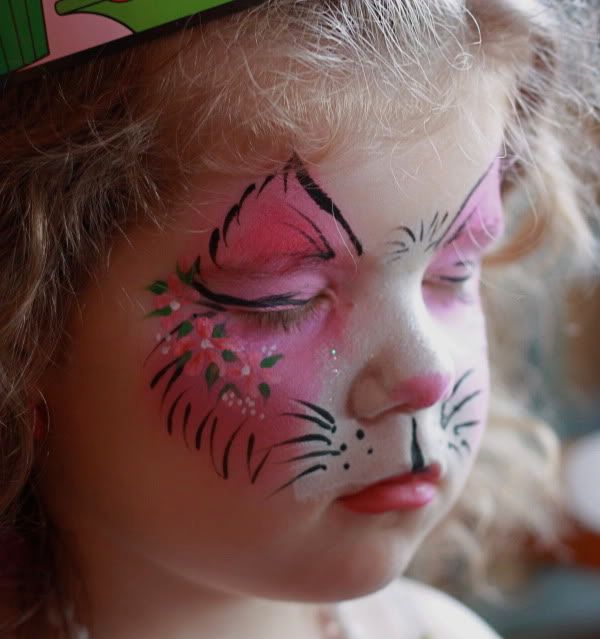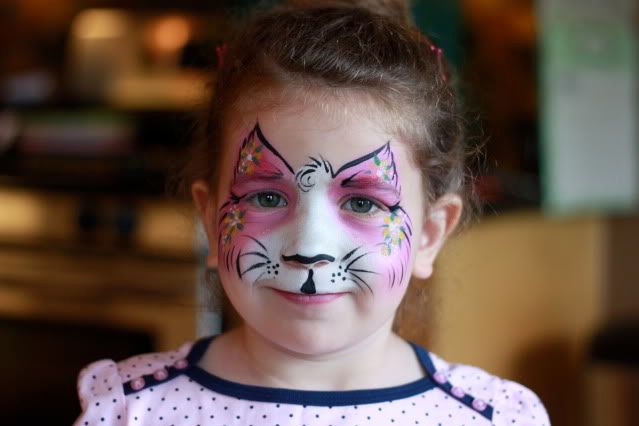 Our morning was a miracle in itself. It poured rain all night and severe storms were forecast today.
I went a little crazy with the cake. It was unbelievable to look at and very, very yummy. Devin chose a strawberry cake with buttercream frosting.
This is the awesome baker:
Our friends, TR and Robin. She was so cool to get her face done and Devin was impressed.
More fun tomorrow!