This post features photos taken by my iPhone only. After dropping my camera a few summers ago, I'm pretty careful about where I take it. Our summer is off to a great start, mainly because Devin can resume her favorite activity, swimming. Our first order of business was a "summer cut." It only took a few trips to the pool, to help Dev understand the need to cut a bit of hair off. This is Before: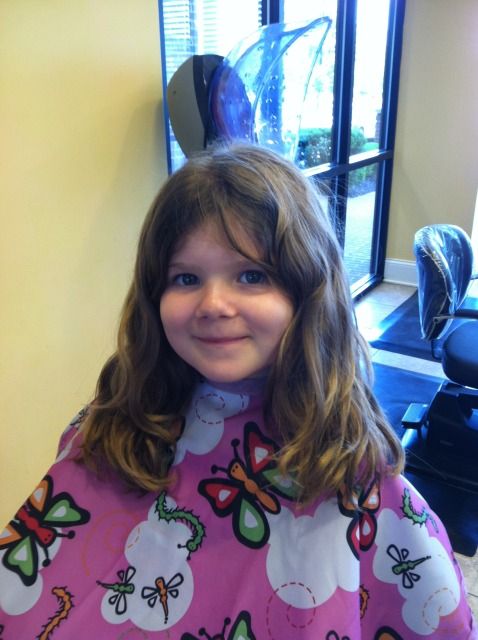 After:
:
She was very happy with the cut and we've been relieved from dealing with those awful tangles.
Devin showed a lot of interest in designing a Fairy Garden, so we went on Pinterest and found some cute examples. On a rainy day last week, we finally had all of our objects. Devin and I spent most of the afternoon creating her little garden treasure: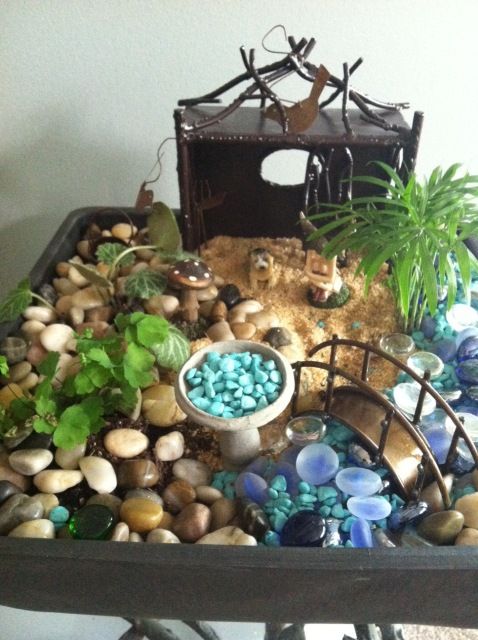 We've been taking "nature walks" in the mornings, to collect small items for a book Devin's working on. On this particular morning, it was very cloudy and early. Once we entered the trees, in was pretty dark! Devin loved our "spooky" walk and we traipsed around for more than an hour.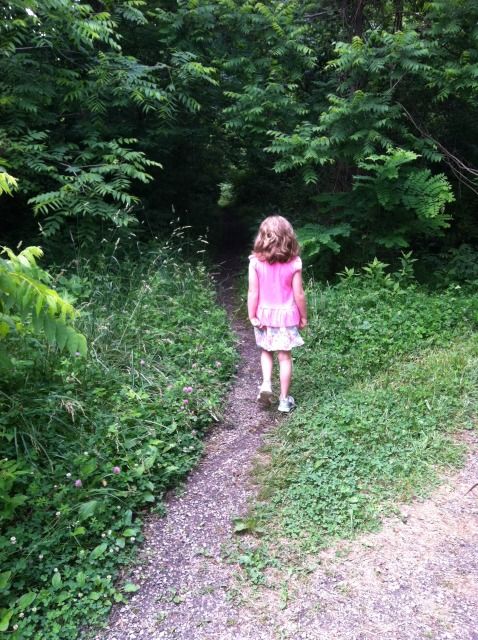 We discovered a happy, little ladybug.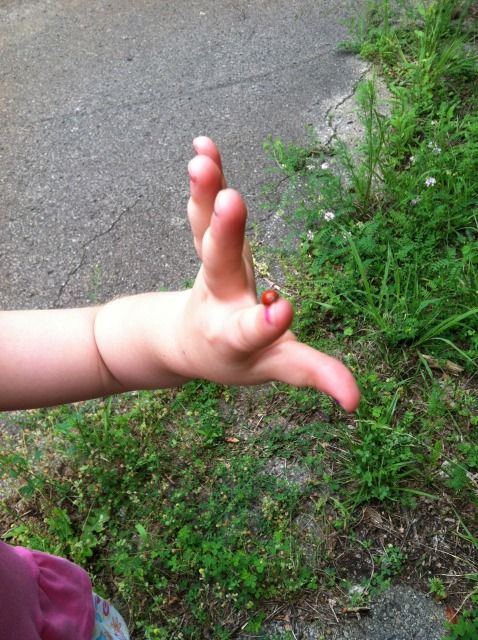 And, Devin spotted this beauty:
Matt bought Devin this circuit board thing. She's really gotten into this old-fashioned toy. The instructions are clear and she can put together small experiments of sounds and frequencies.
Matt and I played mixed doubles last weekend...and lost. But, we managed to have fun and Devin got to meet, "Blue." Guess who has a serious case of "puppy fever" now?
So, we're adjusting to our new schedule. Or, lack thereof. I admit, it's nice to relax in the mornings.