We started March with our only measurable snowfall of the winter. Guess who made the best of it??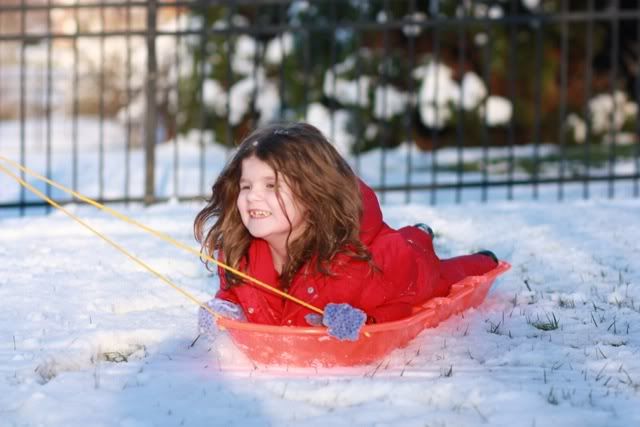 How lame is it to see the grass blades poking through, when you're trying to sled? Oh well. She didn't seem to mind and at least we can say we played in the snow once this winter.
As we approach the last few months of school, they are preparing Devin to head upstairs next year to the Lower Elementary class. This portion of the Montessori program is very exciting and will be new for Devin. Her class will consist of 6-9 year olds and their teacher, Miss Marcia. Each week, Dev will have a plan created with her teacher. Then, she can choose when and what to work on throughout the day.
The teachers report Devin still shows a lot of interest in sewing. So, Miss Karen moved on a to new stitch and more complicated project. The little tag reads, "Hand Sewn by Devin." She was SO proud to finally show these to us and beamed as she told us about her project.