We spent a week in Destin, Florida & this was Dev's first trip to the beach. She was thrilled to be missing school, riding on an airplane and renting a new car. It's the small things, right?
Here's her first touch of the ocean...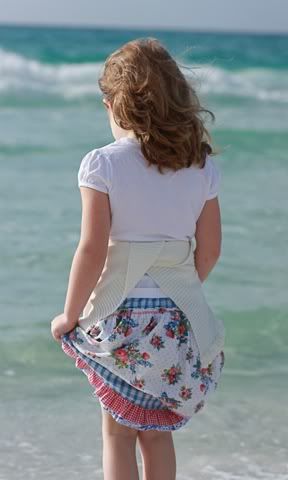 When the sun was out, the warmth felt amazing. The water, however, was too cold for swimming. But, that didn't stop our little lady. She was so drawn to the water, it was hard to stop her. She spent one afternoon jumping waves and having a blast in the ocean, with her swimsuit on. But, mostly we searched for shells and dodged jellyfish.